vember audio shortcircuit and audio surge
Vember Audio has developed two music software programs: Vember Audio Surge and Vember Audio Shortcircuit.
These programs are called VSTi-plugins or audio plug-ins. Audio Shortcut and Audio Shortcircuit can be used free of charge, which means that you don´t have to rely on more expensive, paid software.
This website is created by enthusiasts, and we don´t have any kind of connections with Vember Audio.
Wember Audio Surge
Wember Audio Surge is easy to install. The modules are easy to grasp, and so are the filters.
Wember Audio Shortcircuit
Wember Audio Shortcircuit is an easy to use software sampler, with a fast interface, which is easy to maneuver.

The project is evolving
The spiritual successor of both Surge and Shortcircuit, Surge Synthesizer, lives on GitHub, and is constantly evolving.
A somewhat messy interface, and a steep price tag, has been replaced by a professional look, and comradery via GitHub.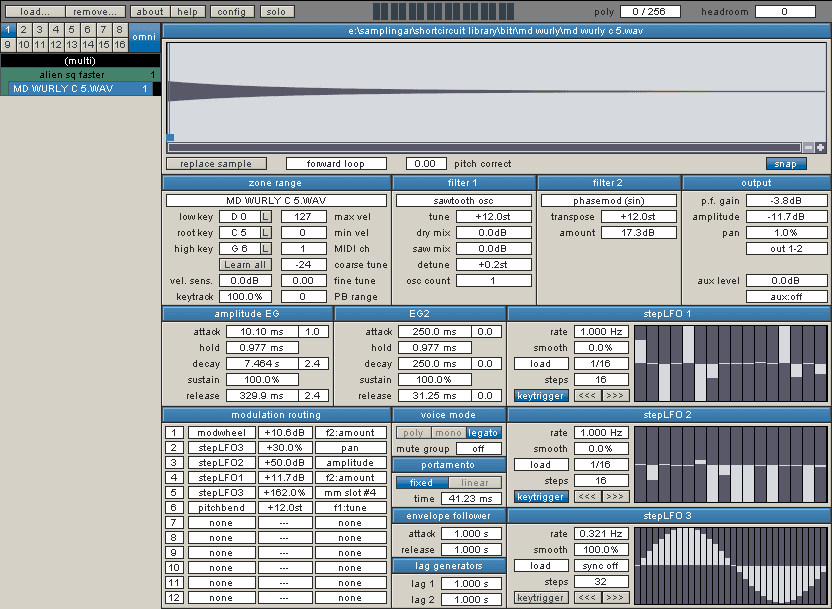 wember audio shortcircuit

compatible with all major platforms
Vember Audio Surge are available for PC, Linux and Mac, and Vember Audio Shortcircuit are available for Windows.

Vember Audio Surge was released in 2006, at a €99 price point. But even though the software has aged, Audio Surge is still a complete synthesizer in every sense of the word.
A premium tool is now free
Vember Audio Surge is now open-source, which means that you can download and use it for free. That also means that regular improvements regarding the interface and the general smoothness is to be expexted. Surge 1.6 is the most current version, and it´s clear that the interface has improved greatly.
What is the program called?
The program can be referred to as Vember Surge Synth, or Vember Surge VST. The GitHub project, ie. the revived version of Vember Surge, are often mentioned as Vember Audio Surge, so we like to keep things simple, and name the project as Vember Audio Surge as well, even though it´s not entirely corrent.
How to install Vember Audio Surge
Audio Surge is available via Surge-synthesizer.io, and the install process is very self explaynatory: Download the correct version, open the executable file, follow the on screen instructions and lastly; start the program.
System Requirements
A relatively modern Windows, Mac or Linux computer with a 64 bit architecture and a suiatable VST host application is needed for the program to run properly.
What does it do?
Vember Audio Surge is av fully featured VST sampler, with a heavy focus on synth. The following functions are available at this time:
The ocillator has a full range of versatile options, and the program also contains a suboscillator, wavetables (with an import function), saturation options, self sync, a mixer with gain, a noice generator and dedicated HP and LP filters.
User feedback
One user in the KVR community chose to describe Audio Surge as follows:
"One of the best software synths available free or paid period. Wasn't even going to find out how powerful it was because of the confusing GUI until I read the manual and realized that it's despite actual graphics used for it, the GUI is actually flawlessly laid out for fast and easy use.

This synth has been a revelation in helping me cope with G.A.S. as well. And sonically in a mix, it's indistinguishable from any of the bigger named synths yet maintains a kinda of sharp character about it all the same."
And another user, "mclstr", chose to agree:
"Surge is a very powerful synth that can do amazing stuff. It also is very processor efficient.

It provides multiple methods of synthesis with lots modulators and routing options. You can do some real sounding acoustic instruments as well as electronic sounds that are hard to create with other synths. I tend to use it more than any other synth anymore."
Audio Surge is a very competent VSTi, despite it´s age.
How do I find the manual?
An extensive and detailed manual för Surge VST is available online. Once there, you can find all sorts of information, such as menu options, slider options and more.
More inspiration
In the video below, a music creator named Roger Lynn describes how Vember Audio Surge works great detail:
Vember Audio Shortcircuit
Vember Audio Shortcircuit VST is a sound sampling program in which you can place audio clips in a specific hierarchy, to create powerful music bits. It´s also described as easy to use thanks to the drag and drop interface. The program is free, works on Windows, and can be worth a shot even though it has been discontinued for some time. You can find a download link for Audio Shortcircuit here.
User reviews
"Ike" chose to describe Shortcircuit as follows:
"This takes time to understand and realize the full potential of what lies within this genius. Drumkits can be made. But where this beast shines are with its musical potential. It's an instrument in its own right…an incredibly, amazing, diverse and unique instrument! One of the best displays of programming in the digital music realm…and it's free!"
And "Steve" still hopes for a GitHub version:
"One of the best sampler plugins ever developed (for creative and intuitive sampling). I hope that one day just like Vember Audio's Surge synth this will become open-source and will be further developed (64-bit version please!!)"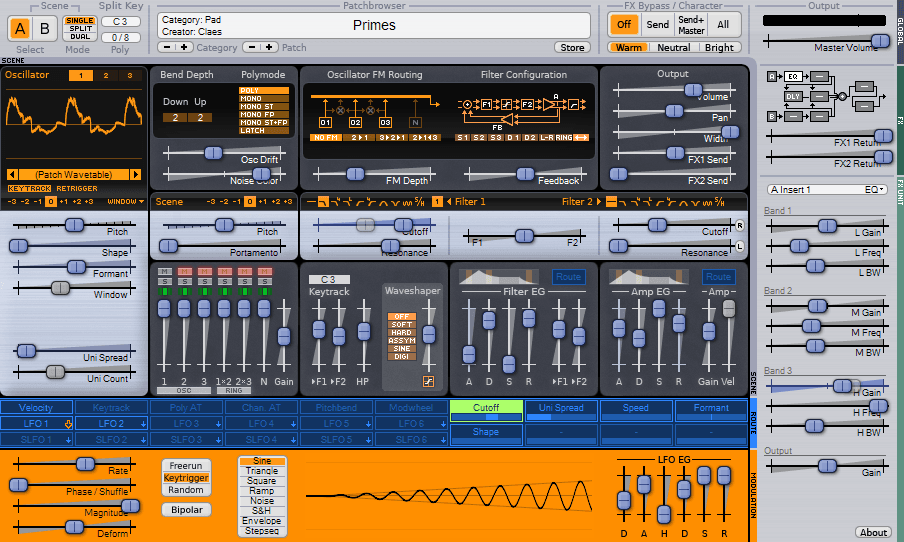 questions? if so, please contact us.

Say hello!
Please use the contact form below if you have any inquries.